Team Mint was founded after a few beers back in 2018. We ride the Giro d'Espoo together every year.
This years riders were Thomas, Tero and Elias. It needs to be noted that the team is largely based on outside expertise – only Thomas works for Mint. 
Giro took place on sunday the 15:th of May 2022. A sunny and extremely headwindy day in May. The route is approximately 133km's and those looking at the scenery will surely be awarded. Post pandemia, lots of participants as Giro d'Espoo was cancelled in 2021 and 2020.
For more information, please visit their homepage: https://girodespoo.fi/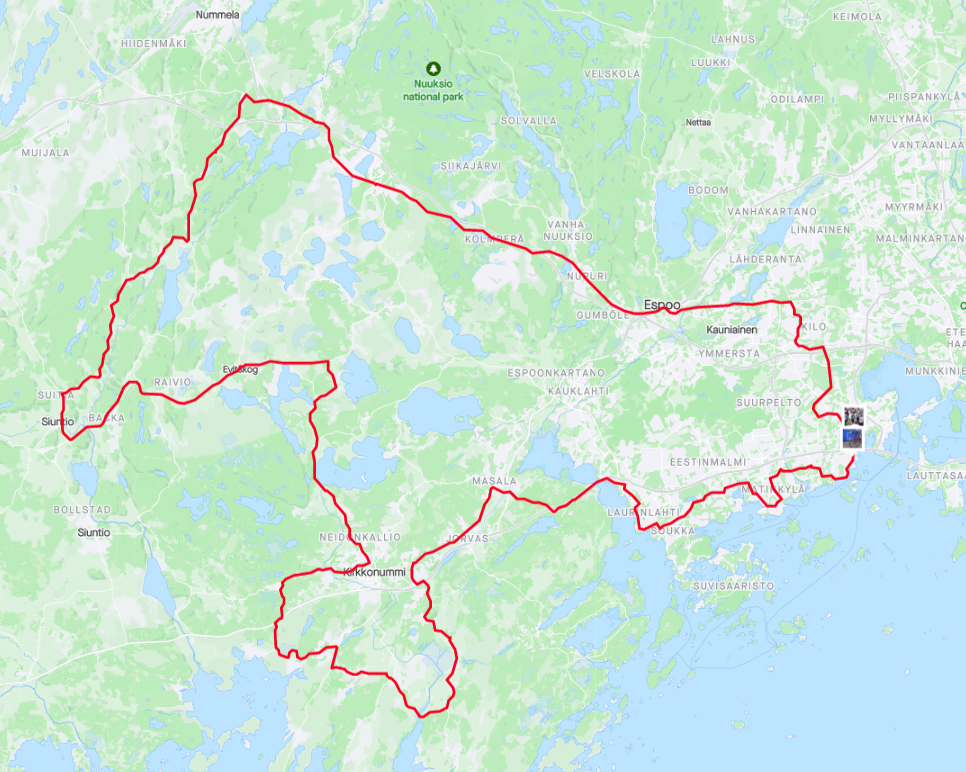 1 minute to the finish line
1 minute after the finish line
We finished. Which was mostly expected, but still. 

Our wonderfully colorful Mint-Veracode apparel is hand-made in Scotland by Endura (#enduracustom).