It's that time of the year. The time for attending the exclusive T2 Infosec conference in Helsinki (25.10.-26.10.2018). Thomas, aka "the AV guy" not only represents Mint, but also participates in building and setting up the lights and magic that make it possible to record and later on publish a selected set of videos from the conference. While this might seem like an easy and straightforward task, failure is rarely an option – and although not directly even your responsibility, when the dreaded "blue screen of disconnected projector background" hits all screens during the initial keynote all eyes are on you. Great fun!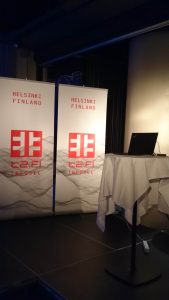 This year marks a change as Mint also sports a stand at the conference. You know, the boring place with rollups and awkward salesmen, the place to avoid at every conference. This is not something we do every day, believe me, but this seems like an appropriately friendly place to start. And there are no awkward salesmen, more like a self-service stand one could say!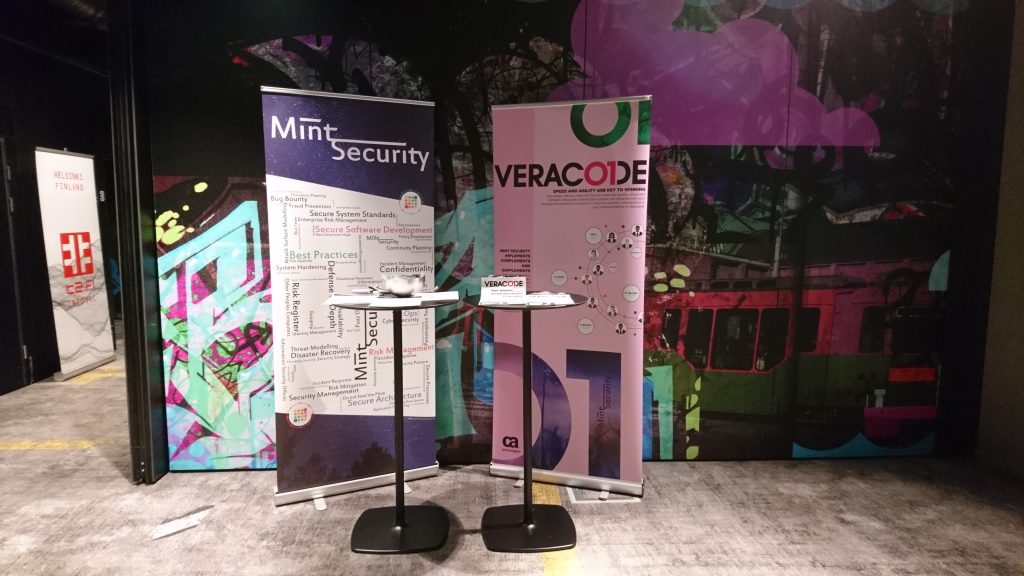 Because we are working very closely with the guys at Veracode and want to do our best to spread the good word, we decided to bring some of the Veracode colors to our stand.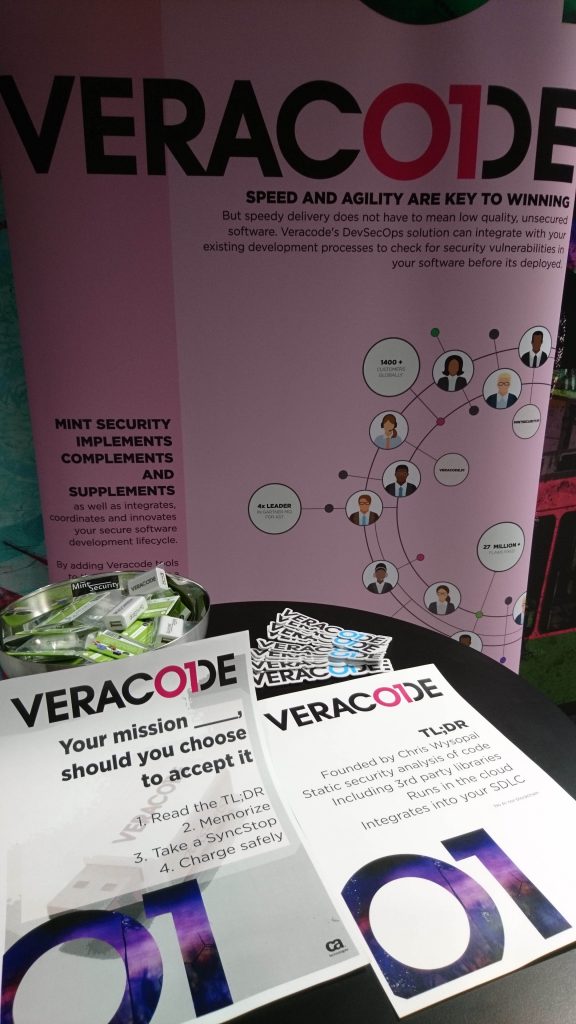 Because this is a mostly self-service stand, you need to accept the mission to receive swag. We appreciate the honesty of the attendants and assume all happy SyncStop (https://www.syncstop.com) owners have a true TL;DR understanding of what Veracode is.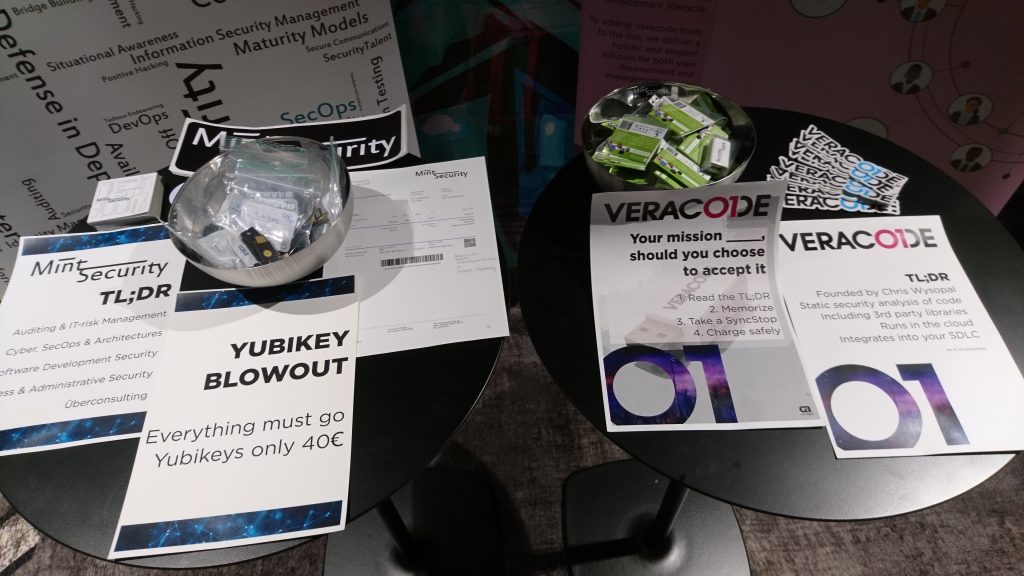 Devices devices! There is a good opportunity to add to your keychain also. Yubikeys (https://www.mintsecurity.fi/yubikey/) are available at a very low price to the attendants. We assume, although the mission is not compulsory, that the Mint Security TL;DR also catches your eye.