KnowBe4 enables your employees to make
smarter security decisions, every day
KnowBe4 is the world's largest integrated Security Awareness Training and Simulated Phishing platform with over tens of thousands of customers. 
Problem
Your employees are the weak link in your IT Security. Social engineering is the number one security threat to  any organization. The alarming growth in sophisticated cyberattacks makes this problem only worse, as cybercriminals go for the low-hanging fruit: employees. Numerous reports and white papers show organizations are exposed to massive increases in the number of cyberattacks over the past five years.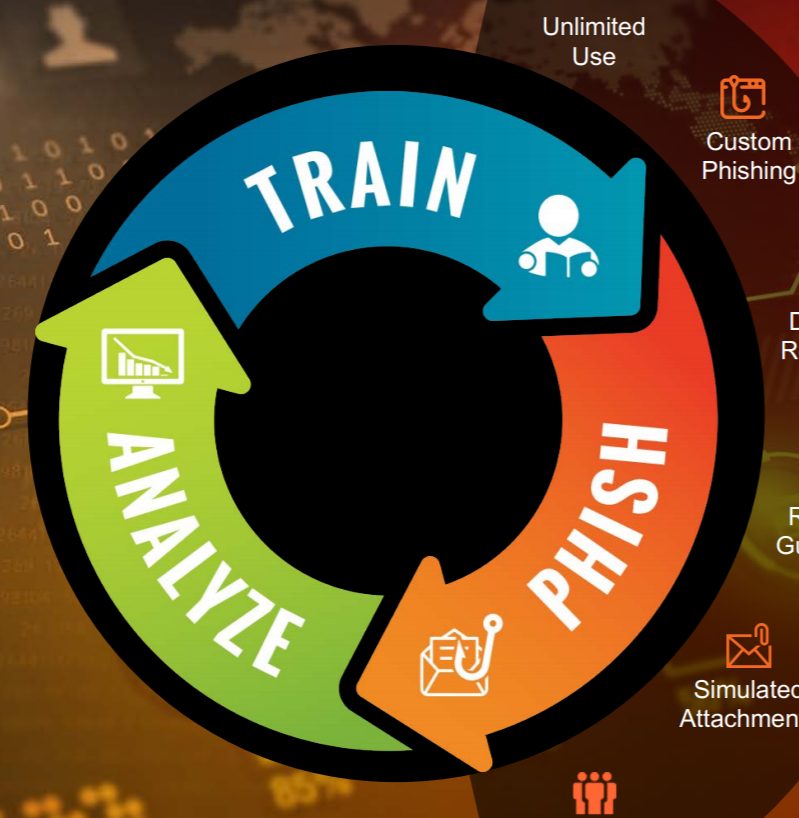 30+ years of unique experience of first-hand hacking
Interactive modules, videos, games, posters and newsletters
Overview
Largest Training Platform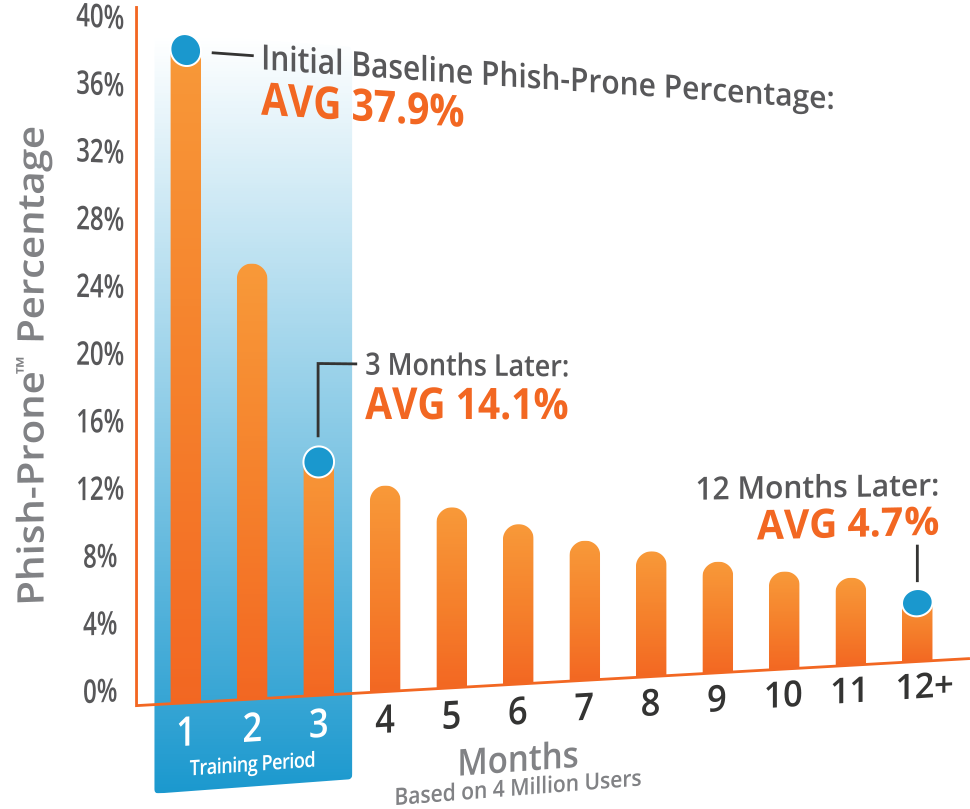 KnowBe4 is the world's largest integrated Security Awareness Training and Simulated Phishing platform with more than 35 000 customers worldwide.
Based on Kevin Mitnick's 30+ year unique first-hand hacking experience, you now have a platform to better manage the urgent IT security problems of social engineering, spear phishing and ransomware attacks. 
KnowBe4 provides you with the world's largest library of security awareness training content; including interactive modules, videos, games, posters and newsletters. 
New School Security Awareness Training Platform
With world-class, user-friendly new-school Security Awareness Training, KnowBe4 gives you self-service enrolment, and both pre-and post-training phishing security tests that show you the percentage of end-users that are Phish-prone.
KnowBe4's highly effective, frequent, random Phishing Security Tests provide several remedial options in case an employee falls for a simulated phishing attack.
KnowBe4 platform allows you to create a fully mature security awareness training program.
The platform is created "by admins for admins", designed with an intuitive navigation and easy UI that takes minimal time to deploy and manage. The infrastructure is highly scalable and can handle 100,000+ end users with ease. For organizations with their own LMS, training can be delivered in industry standard formats such as SCORM and AICC. Our system also includes support for single sign-on so that users do not have to log in multiple times, using Security Assertion Markup Language (SAML).
No Prerequisites
No prerequisites are required other than normal end user level knowledge of email and operating an internet browser. End users need a PC with sound, however, the core training modules are fully subtitled to suit all environments in compliance with the Americans with Disabilities Act.
Who Should Attend
All employees in your organization who use a computer, email and internet, from the mail room to the board room.
Unlimited Use
KnowBe4 offers three Training Access Levels, giving you access to our content library of 1,000+ items based on your subscription level. Unlimited access to all phishing features with flexible licensing. No artificial license ceilings and 10% overage allowance. Powerful new features added regularly.
Engaging, Interactive Browser-based Training
The interactive training gives your users a fresh new learner experience that makes learning fun and engaging. Your users can choose the language they're most comfortable with for the entire training interface, helping deliver a more immersive training experience. With the configurable gamification feature, users can compete against their peers on leaderboards and earn badges while learning how to keep your organization safe from cyber attacks. 
Security Awareness Training
Free Tools
LIVE DEMO
Want to see more?
We will show you what this is all about in a live demo - exactly how easy it is to both train and phish your users.

QUOTE
You are already familiar with the subject, you know what you want and now you want a quote. Pricing is based on users and the size of the organization. The license periods start from 12 months.

The world's largest library of security awareness training content. Automated  training campaigns with scheduled reminder emails.
Best-in-class, fully automated, simulated phishing attacks, thousands of templates with unlimited usage, and community phishing templates.
Enterprise-strength reporting, showing stats and graphs for both training and phishing, ready for management. Show the great ROI!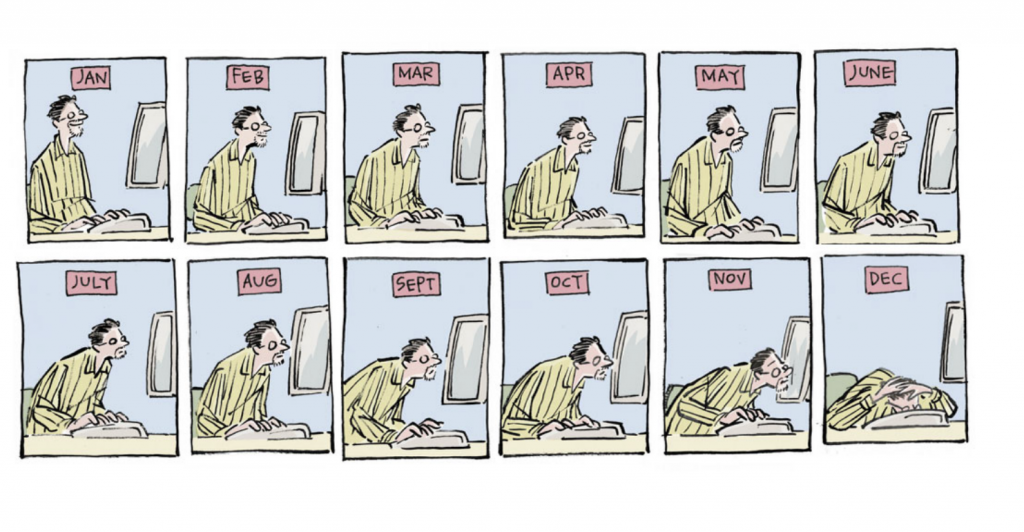 knowbe4
To fulfill the training requirements of ISO 27001, the organization must identify what the staff need to learn, train the staff and measure the training's effectiveness. KnowBe4 is the first and largest next-generation security training and phishing simulation platform. It's built to be user-friendly and highly intuitive to help busy IT professionals — who have a lot of stuff on their plate already, on an ongoing basis.
READ MORE »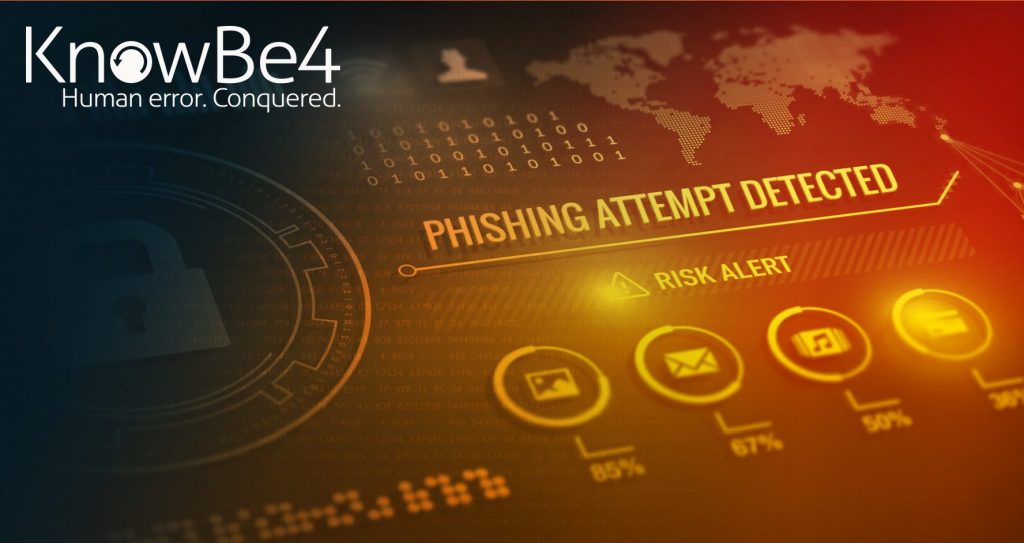 knowbe4
Kun tarkastellaan yrityksen tai organisaation kyberturvallisuustrategiaa, on siihen nykyään myös sisällytettävä yrityksen työntekijät, jotka ovat kyberpuolustuksen ns "inhimillinen osatekijä" (human element). Voidaan varmaan olettaa, että
READ MORE »