Manage Your Entire Application Security Program on a Single Platform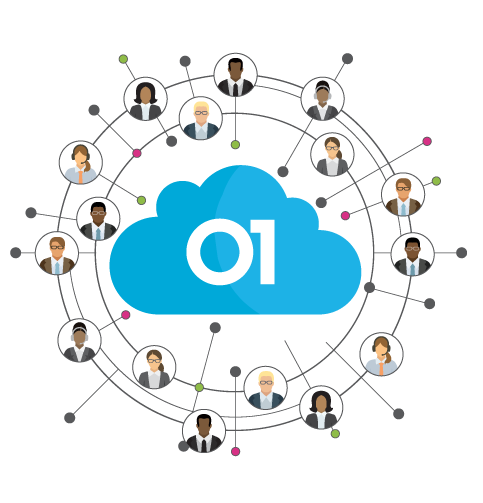 Veracode's unified platform assesses and improves the security of applications from inception through production so that businesses can confidently innovate with the web and mobile applications they build, buy and assemble as well as the components they integrate into their environments.
Veracode offers a holistic, scalable way to manage security risk across your entire application portfolio. Veracode is the only solution that can provide visibility into application status across all testing types, including SAST, DAST, SCA, and manual penetration testing, in one centralized view,
MINT SECURITY implements, complements and supplements
Mint Security integrates, coordinates and innovates your secure software development lifecycle. By adding Veracode tools to the mix, we deliver a holistic and elegant solution for both your development and management teams.
Contact us for a quick demo – even over Teams. We scan your code – for free – and show you real-life findings. After successfully showing actual value, we run a PoC where you can get your hands dirty. We can even do integrations during the PoC.
Overview
By Experts – For Experts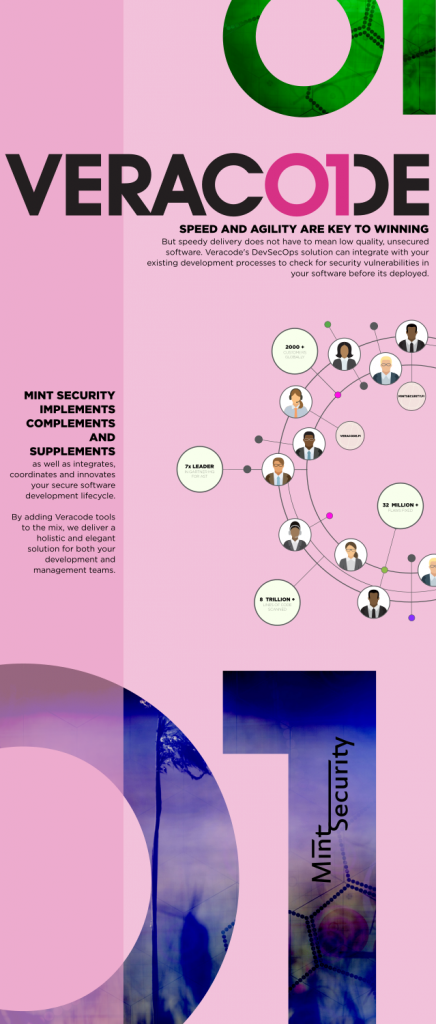 Veracode was founded by experts from leading application security companies to help organizations achieve code security more effectively and cost-efficiently. By delivering static analysis as a service, instead of an on-premises product, Veracode's solution enables companies to forgo capital expenditure in vulnerability assessment software and hardware. Because Veracode is automated and easy to use, companies no longer need to hire security assessment experts or consultants. Because Veracode's static analysis assesses compiled applications instead of source code – Veracode can test 100 percent of an application, offering comprehensive coverage and greater application security.
With its powerful combination of automation, process and speed, Veracode seamlessly integrates application security into the software lifecycle, effectively eliminating vulnerabilities during the lowest-cost point in the development/deployment chain, and blocking threats while in production. This comprehensive solution is managed through one centralized platform and stems from a powerful combination of best-in-class technology and top-notch security experts who offer remediation coaching and guidance on processes.
For developers
Veracode makes writing secure code just one more aspect of writing great code. With our designed-for-developer tools, API and workflow integrations, and tips for fixing vulnerabilities when they are found, you can make security a seamless part of your development lifecycle without sacrificing speed or innovation.
For Security Professionals
With Veracode, application security can meet the needs of developers while still satisfy reporting and assurance requirements for the business. Veracode's ability to provide the right solutions for each stage of the software lifecycle ensures the applications that companies build and buy — and the third party components they use — are secure.
For Executives
Veracode delivers the application security solutions and services today's software-driven world requires so that innovation and security can go hand-in-hand. Veracode customers ramp up quickly, see value on day one, demonstrate compliance with regulations, and easily scale over time.
For Operations
Veracode provides solutions that ensure the security of an application all the way through deployment. Operations teams can get better insight about attacks on production applications – and protect against compromise – without impacting performance. And when new vulnerabilities are discovered in open source components already in use they can quickly find and remediate those risks.
SAST
SCA
eLearning
IDE Integration
SDLC Integration
Language Support
Support & Services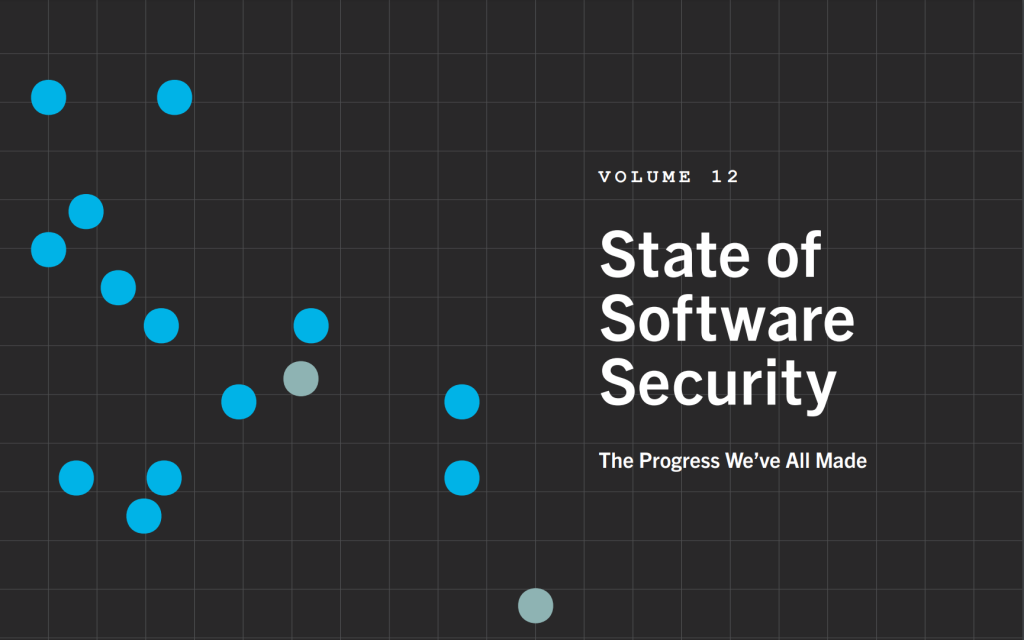 Veracode
Similar to last year, we looked at the entire history of active applications, not just the activity associated with the application over one year. By doing so, we can view the full life cycle of applications, which results in more accurate metrics and observations.
Lue lisää »