MINT SECURITY PROUDLY PRESENTS
TALK THE TALK, WALK THE WALK
Contact our Professional Security Experts
+358 50 3805224 || info@mintsecurity.fi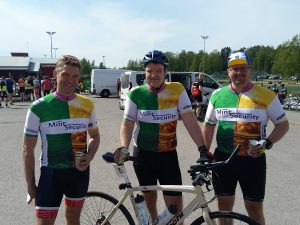 cycling
Team Mint was founded after a few beers back in 2018. After som more beer, it was decided that the team would participate in the 2019 Giro d'Espoo. And there we went. And here we are.
Leverage our Frontline Expertise
Expertise isn't born, it's earned on the front lines.
We walk the walk.